Giving back to our community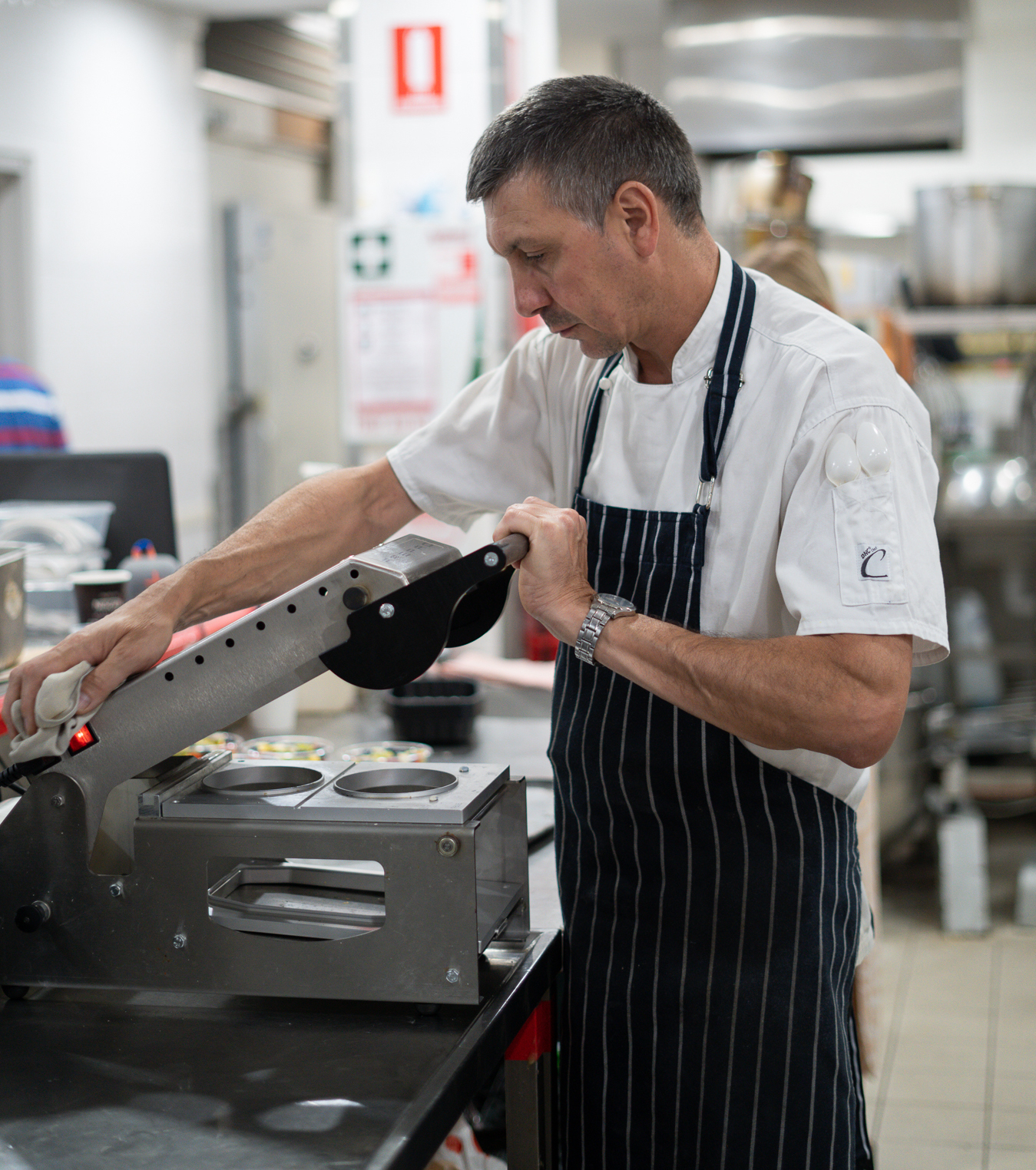 "PREPAC have given us everything we need, to achieve what we wanted to achieve." – David Eley, Executive Chef for Our Big Kitchen.
As a responsible business, PREPAC has a corporate obligation to give back to the communities in which we operate. PREPAC has been supporting charitable and non-profit organisations within the food industry for years, to create a positive impact for those less fortunate.
PREPAC is proud to support non-profit organisations in the foot industry with a mission to help those in need including Our Big Kitchen, Too Good Co, and FoodBank WA.
we're here to help our community
Located in the heard of Bondi, Our Big Kitchen is a non-profit organisation bringing people together to prepare meals for those in need within the Greater Sydney region.
Inspiring the community around them, Our Big Kitchen produces over 4,000 meals per week with the PREPAC P100 Sealing Machine we proudly donated. We're proud to contribute and donate our equipment to assist with their community-driven initiatives.
Streetsmart Handbook supports teenagers and their parents by providing personal safety information as a preventative approach to crime and personal risk.
The Streetsmart Handbook is produced in conjunction with Countrywide Austral and addresses personal safety and crime related issues relating to cyber bullying, depression, community social behaviour, drugs, alcohol and more. The handbook also lists key organisations and helpline numbers for teenagers and families who need extra support and assistance.
PREPAC is proud to be a supporter for Streetsmart Handbooks, and providing contributions to assist with their community-driven intiatives.
MON – FRI
9:00am – 3:00pm

Saturday – Sunday

We're taking time off
Drop Us a Line
Don't be shy. Let us know if you have any questions!
Subscribe to our Newsletter!
Not a fan of spam? Neither do we, which is why we only send the good stuff.